If you have Calendar Sync turned on in Pipedrive, you may have to tweak this setting so that completed activities Kixie logs in Pipedrive are not synced with your calendar.
How do I stop this from happening?
First, go to your Personal Preferences in Pipedrive by clicking on the circle with your initials in the top right corner of the Pipedrive page.

If you have not already followed the steps in this article: Optimizing Pipedrive Setup for Kixie (New Activity Types), please do so before continuing to the next step.

Next, in your Personal Preferences click on Calendar Sync.

In your Calendar Sync preferences, make sure that the following boxes are NOT checked in the "Sync these Pipedrive activities to calendar:" section:
Answered call

Missed Call

sms

sms outgoing

sms incoming

Voicemail

Task

Disposition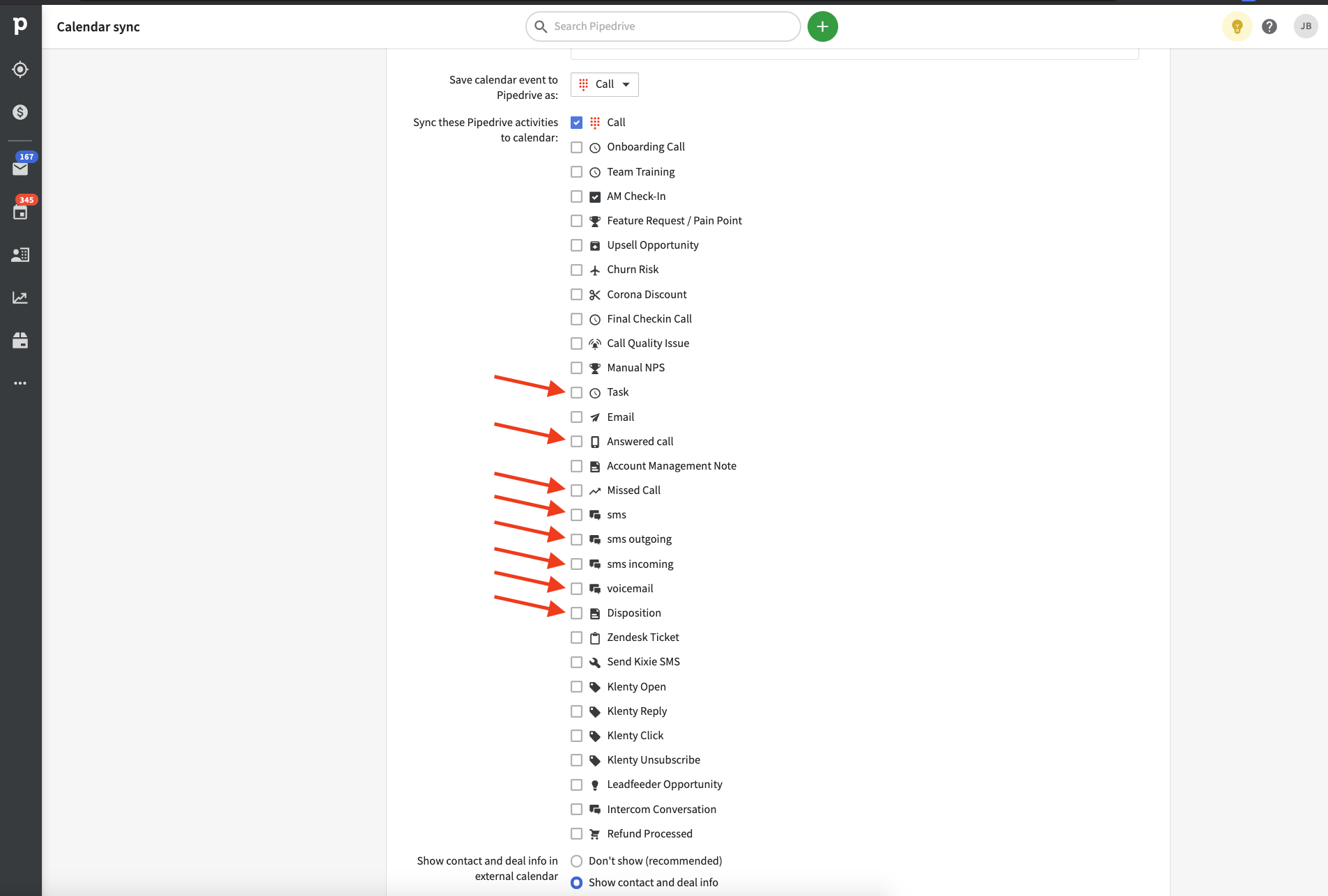 Once you have unchecked these boxes, you're all set! Pipedrive will automatically save these settings, so feel free to close or navigate away from the page.
Why does this happen in the first place?
Kixie logs calls, texts, outcomes, and incoming voicemail messages as completed tasks in Pipedrive. This allows you to build automations in Pipedrive based off of call outcomes, and keeps your contact timelines looking clean. Still curious? You can read even more about it in this article: How Kixie Syncs Your Calls with Pipedrive
For further questions about this, please email support@kixie.com and/or reach out to your Account Manager for more information.
2
-2
Was this article helpful?
0 out of 2 found this helpful