Call Coaching is an excellent feature for agent training, assessment, and general monitoring of calls taking place on the Kixie platform, in real time. Please note that call coaching is a Professional Tier feature, and functionality will be limited if you are not on the Professional Tier.
Video Walkthrough
How to Call Coach
Select and expand the Directory within PowerCall, as shown.

You can filter the directory based on call status "Available", "On Call", "DND" and "Logged Out" or by searching for the agents name. This will allow you to easily see which of your agents are on a call or quickly find a specific agent.

If an agent is in green, you may click on the disc next to their name to a) listen to the call, 2) speak on their call (also referred to as barge), or whisper to them without the customer hearing you.

Clicking the disc reveals the listen button, as shown.

Clicking Listen enables you to start listening to the call, and reveals the options to Speak, Whisper, or Exit, as shown.
Listen: Allows Manager or enabled-agent to listen to active call. Reveals other options.
Speak: Allows Manager or enabled-agent to join active call (all parties can hear all parties)
Whisper: Allows Manager or enabled-agent to speak only to other agent or manager (not client)
Exit: Ends call coaching session. Does not end call for other parties.
Call Coaching Setup
When you're in Whisper mode, you and your rep can hear each other and the customer, but the customer cannot hear you. The Exit button will put you back into Listen mode, and enable your rep to talk to the customer again.

When you're in Speak mode, pressing Exit will bring you back to Listen mode.
There are two setting toggles that are necessary for agents to perform a Call Coach.
Can Call Coach: Allows a user to "Call Coach" and listen in on someone else's connected live call.
Can Be Call Coached: Allows another user to "Call Coach" / listen into their live connected calls.
To enable or disable either of these settings, you would need to adjust each agent's profile settings one at a time in the Kixie Dashboard. To do so, please click on "Manage" located in the left menu tab of your Kixie Dashboard -> click into "Agents" -> click into an agent's name highlighted in blue -> then click the "Edit Agent" button located next to the user's name -> a new settings window for the agent's profile will be displayed.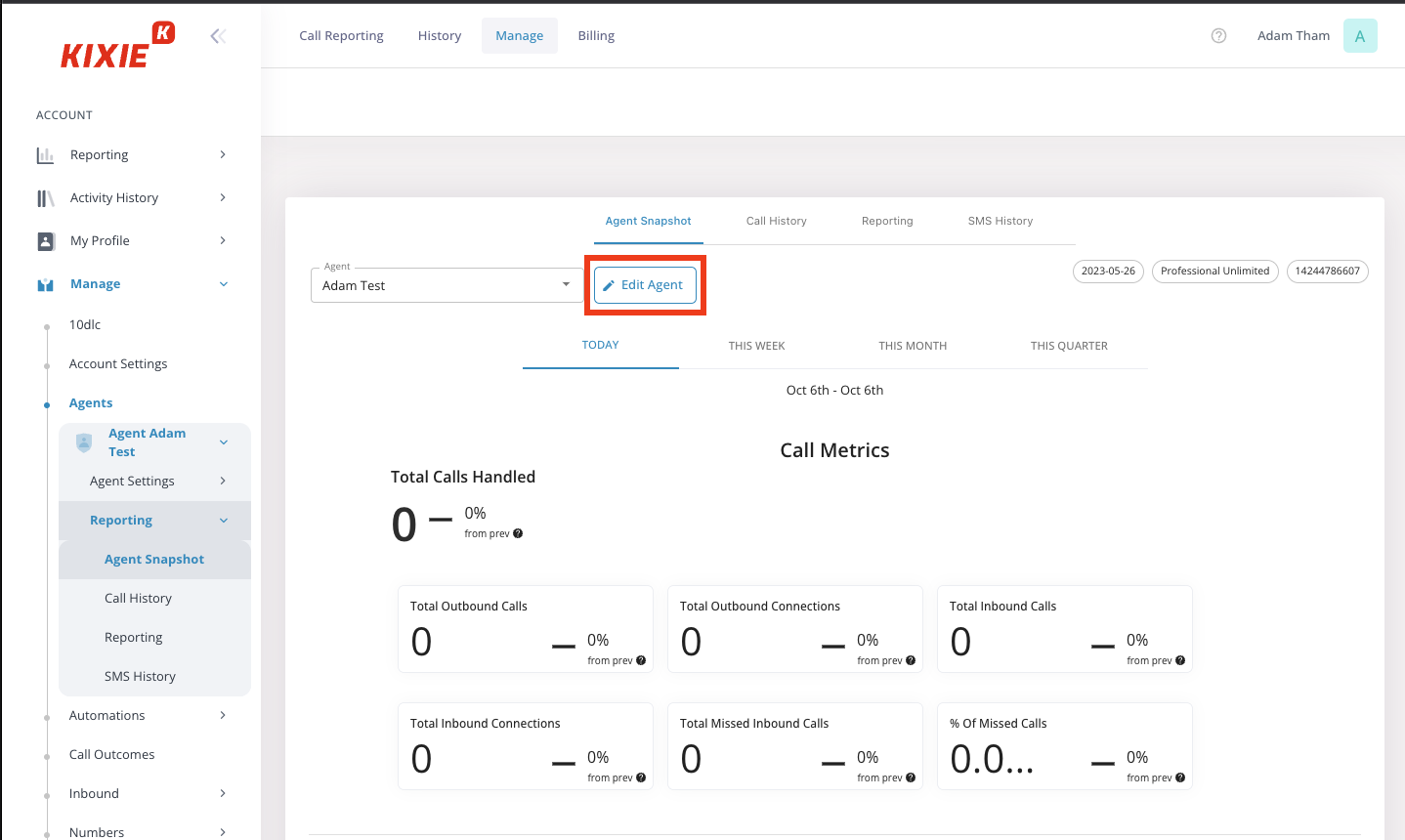 Click into "Manage" in this window and toggle Can Call Coach as well as Can Be Call Coached on/off.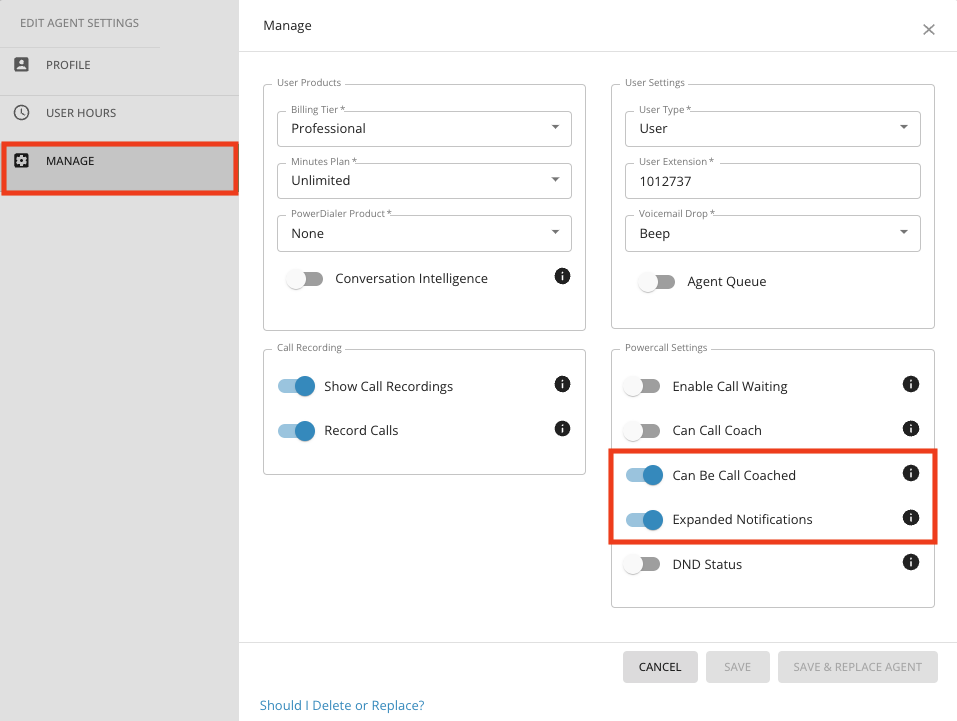 9
1
Was this article helpful?
5 out of 9 found this helpful