Setting up a leaderboard on Kixie is quick and easy. Kixie allows you to create customized leaderboards for you and your team. Follow the steps in this article to set up a Live Leaderboard!

Go to the Kixie Dashboard
Click Live
Click Leaderboards
Click New Display at the top right of the page
On the page that opens, click the pencil icon to edit the Leaderboard Name
Click the Teams dropdown to select from All Agents or one of the Teams on your account
Click the Metric dropdown to select which metrics you'd like to display on the first slide

Connections
Totals

Answered Calls
Missed Calls

Outgoing

Outgoing Calls
Answered Outgoing Calls
Missed Outgoing Calls
Outgoing Connected Calls

Incoming

Incoming Calls
Answered Incoming Calls
Missed Incoming Calls
Incoming Connected Calls

Duration

Total Call Duration
Total Average Duration

Choose the period of time you'd like the slide to display metrics for

14 hours
24 hours
7 days
30 days

Choose how long to display the slide

15 seconds
30 seconds
1 minute
5 minutes

Toggle whether or not to show all users on the slide

Note: For teams over 10 agents, only 10 agents will show at a time before cycling to the next 10

Click Save to complete
If desired, add another slide by selecting +AGENTS SLIDE or +QUEUES SLIDEf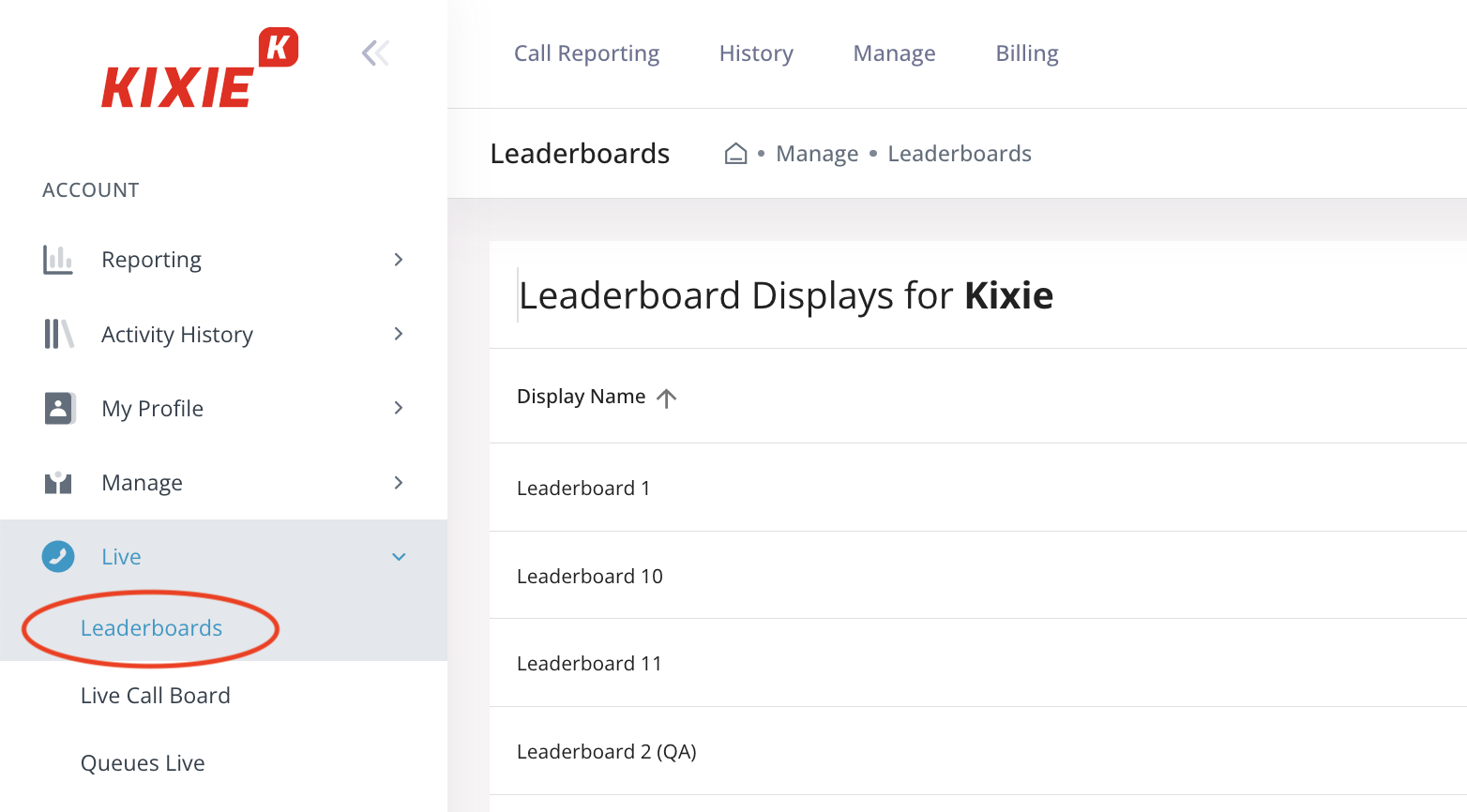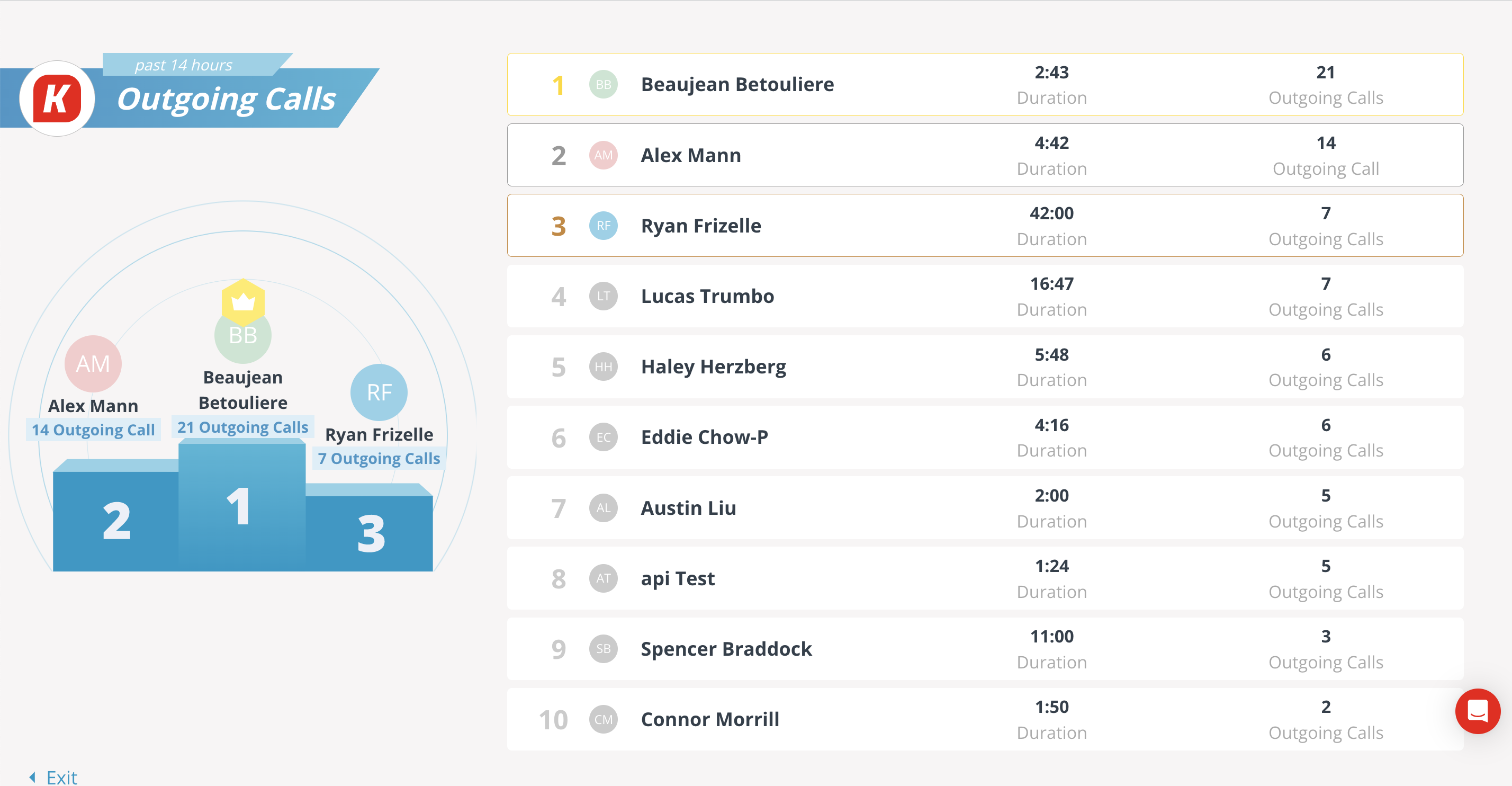 3
1
Was this article helpful?
2 out of 3 found this helpful