Where can I listen to and download call recordings?
As a manager
In the dashboard, navigate to "Activity History" and select "Call History."
Look for the call recording you want to listen to.
Click the orange "Play Audio" button to listen right away.
If you want to save time, check out our Conversation Intelligence feature for call transcription and analysis.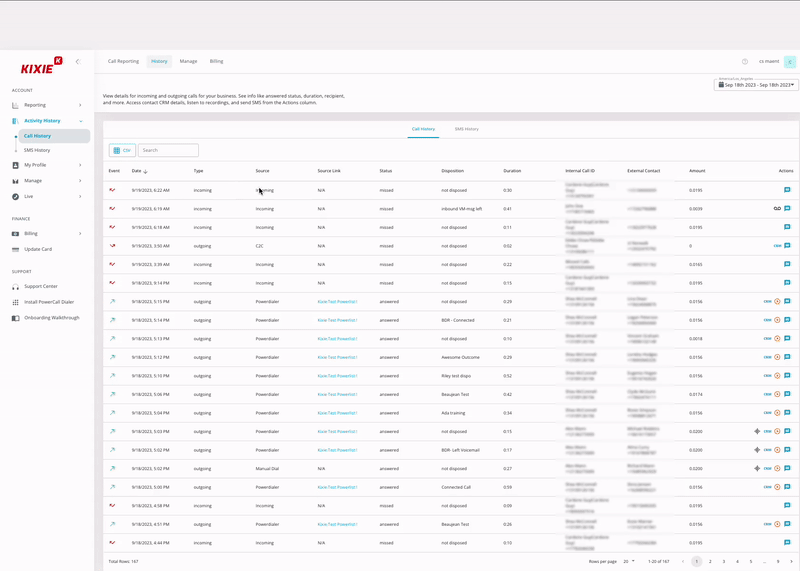 As an agent
Head to the Call History in the PowerCall Dialer.
Find the call you're interested in.
To listen instantly, click the play button (1).
To keep a copy, click the cloud download button (2).

How long will the call recordings be saved?
We offer lifetime call recordings, however, upon cancellation these will be removed from our platform.
Will I always have access to the call recording links through my CRM?
Yep. The call recording URLs remain active even after your account has been cancelled.
When I try to open a call recording link, I am getting Error 403 Forbidden?
For storage and security purposes, we automatically move the call recording to an archived storage system after 18 months. To request the call recording to be pulled from archived storage see Archived Call Recordings: Error 403 Forbidden
Still have questions?
Chat in with us in the dashboard or send an email to support@kixie.com.
8
-6
Was this article helpful?
1 out of 8 found this helpful