This article will review your options for controlling call recordings for your Kixie account.
As shown below, inside kixie.com->manage account, you may:
Toggle call recordings ON or OFF for your entire account.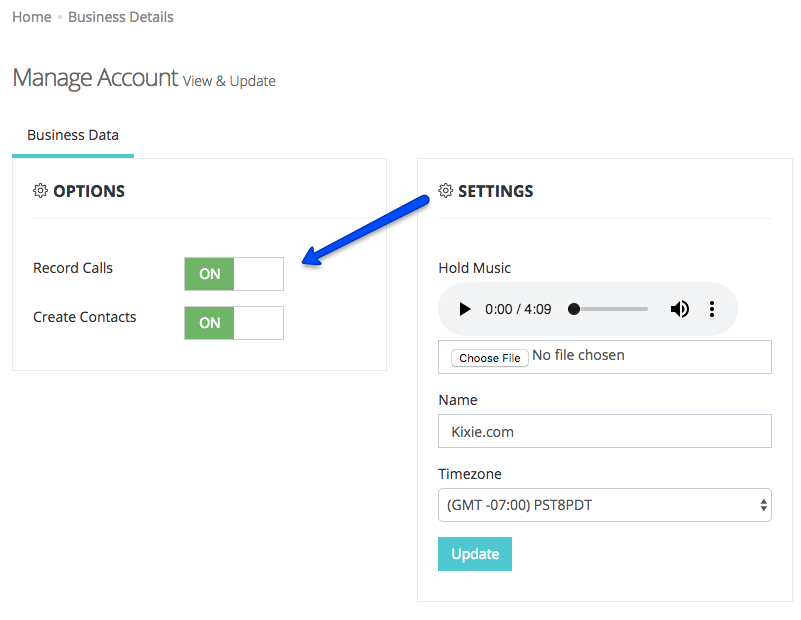 Additionally, you may also email support@kixie.com, and we can do the following for your account:
1. disable call recordings for all outbound calls (only inbound calls will record)
2. disable call recordings to area codes in two-party consent US states only (everything else will record)
3. disable call recordings for only particular users on the account
4. for a particular user, make it so nobody else at all can view their call recordings in kixie.com, except themselves.
5
-3
Was this article helpful?
1 out of 5 found this helpful