Make sure that....
You are using Google Chrome
PowerCall click to call is turned on, as shown in the image below. 
The PowerCall Extension is enabled (go to google chrome settings-->extensions-->scroll down and make sure the PowerCall extension is enabled
You are the right country code selected. Go to settings (gear in upper right)->user settings->country
You have refreshed the webpage you have been trying to click-to-call from after making any of the above changes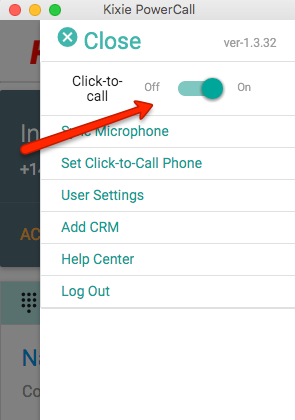 If the click-to-call icons are not showing up everywhere around the web except in Pipedrive, see this help article for a solution.
If you still need help, please contact support@kixie.com or call 855-50KIXIE