This article will walk you through adding your CRM into Kixie.
How to Sync PipeLineDeals with Kixie
Step One, Log into your Kixie Dialer and go to add CRM
(Select Pipeline Deals from drop down menu)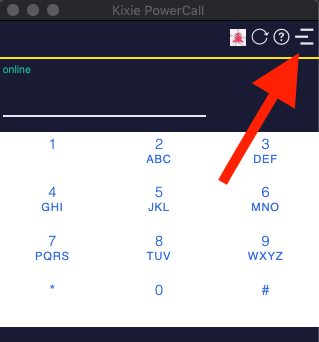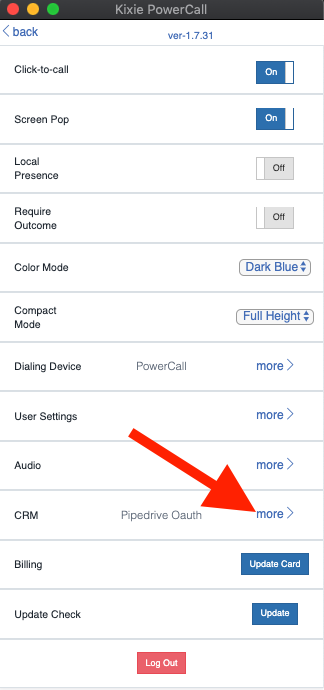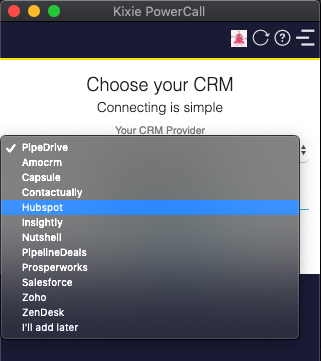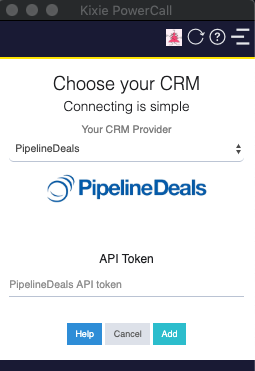 SUBTOPIC 2A: You will need to find and activate your API Key.
Step one, log into PipelineDeals and go to Account Settings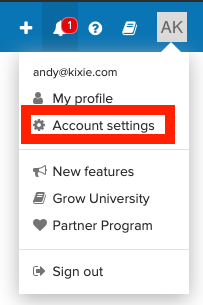 Step Two, go to your PipelineDeals API tab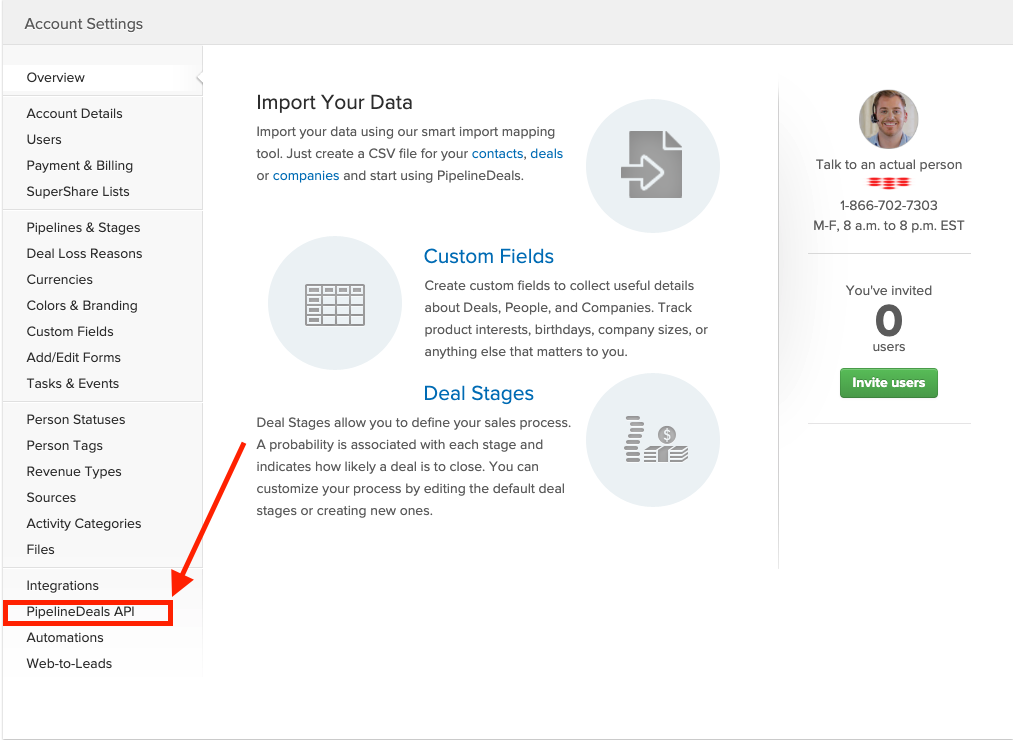 Step 3, Make sure API Access is enabled and Insert the API Key into Kixie Dialer API token field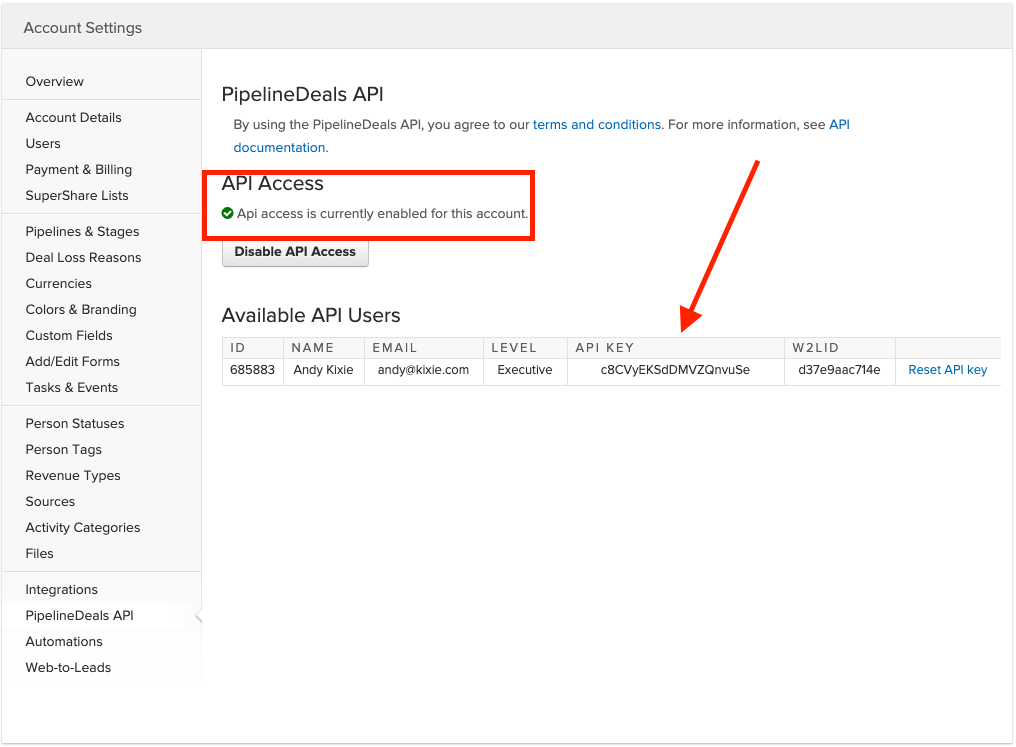 After Successfully adding PipelineDeals as a CRM, you will need to Add All Required Activity Categories
We can help you add your CRMs.
For questions about this, please email support@kixie.com and/or reach-out to your Account Manager for more information.
0
0
Was this article helpful?
0 out of 0 found this helpful