Before you connect Kixie to Nutshell crm
Before you begin, please make sure you have an activity type of "Phone Call" in Nutshell. By default it is there, but you may have changed/deleted it. It must be spelled exactly that way.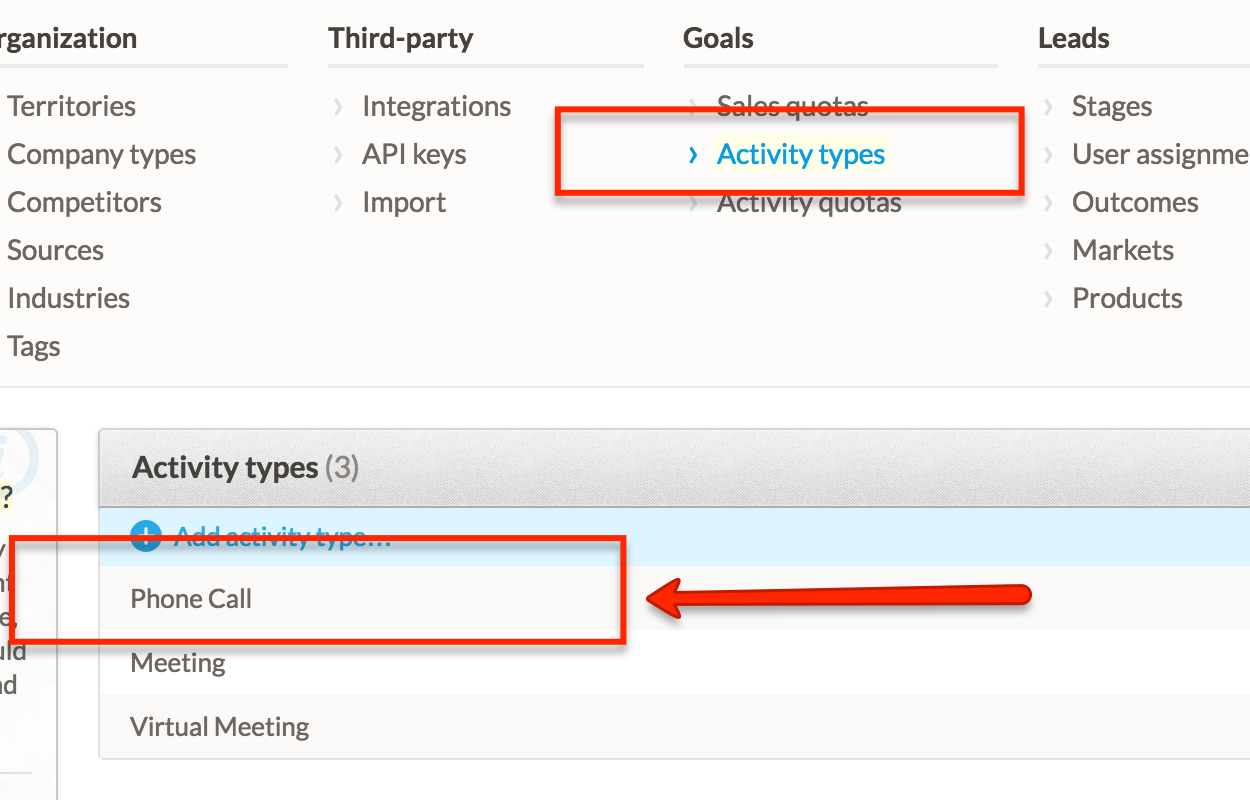 Connecting Kixie to Nutshell crm
1) Login to Nutshell and click on "Setup" on the left-hand side.
2) Click on "Third-party" -> "API Keys"
3) Click "Add API Key"
4) Enter the below information and click "New API Key"
Name: Kixie
API + user impersonation
5) Copy the API token created from step 4
6) Go into your Kixie PowerCall Dialer -> settings (gear icon in upper right) ->Add CRM
7) Add Nutshell CRM
user name: your email address of the nutshell login
API Token: Paste the API
4
2
Was this article helpful?
3 out of 4 found this helpful