If you want to force an update of your dialer, you can do so by reinstalling the dialer manually!
1. Right click on Kixie PowerCall Dialer Chrome Extension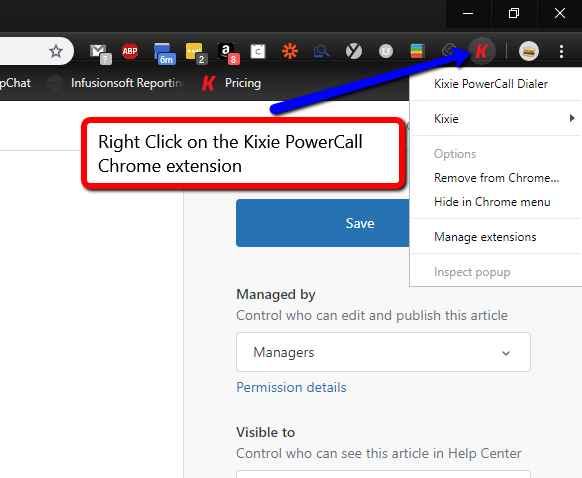 2. Select Remove from Chrome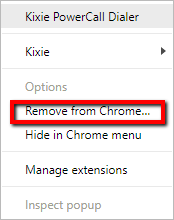 NOTE: If you do NOT see the K in your Chrome toolbar, please click the 'puzzle piece' to go to your Chrome Extensions > Click the three dots to the right of Kixie Dialer > Click Remove from Chrome. Please see the below screenshot: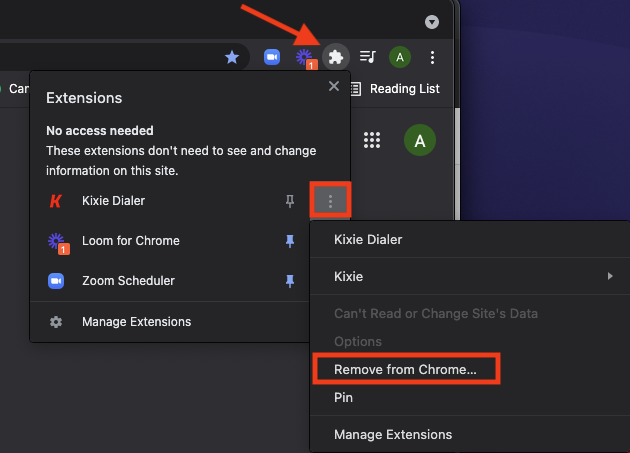 Now you will want to reinstall your dialer!
3. Re-add your Kixie PowerCall dialer by logging in to your Kixie.com dashboard and selecting "Install Kixie PowerCall Dialer" at the bottom of the left hand side menu. You can also click this link here to go straight to the Kixie dialer on the Chrome store: click here. Press "Add to Chrome" and the dialer should pop up after you do so!

23
17
Was this article helpful?
20 out of 23 found this helpful