You can create a ticket in Hubspot immediately following a phone conversation with a contact by logging a Call and Meeting type directly from the Kixie Powercall.
Requirements:
Access to Hubspot Workflows
Mechanics:
Setup a Call and Meeting type:
Create a call and meeting type in Hubspot that you would like to use as the trigger.

2.

Refresh your Kixie Powercall to access any newly created call and meeting types in the Outcome section.
Create a new contact-based Hubspot Workflow:
Enrollment trigger is

Call and meeting type is any

of [the Call and meeting type you created for this automation].

Action step is "Create ticket."

Designate who the ticket is assigned to, the ticket name, pipeline, source, and description.

Turn the Workflow on.
Use Kixie Call Logging to Automatically Create a Ticket:
If you would like to create a ticket after a phone call with a Hubspot contact, log the designated call and meeting type from the Outcome section of the Kixie Powercall.

The call and meeting type will log onto the contact page and a ticket will be created and associated with that Hubspot contact.

A link to the newly created ticket will also appear on the Hubspot contact page as a separate activity.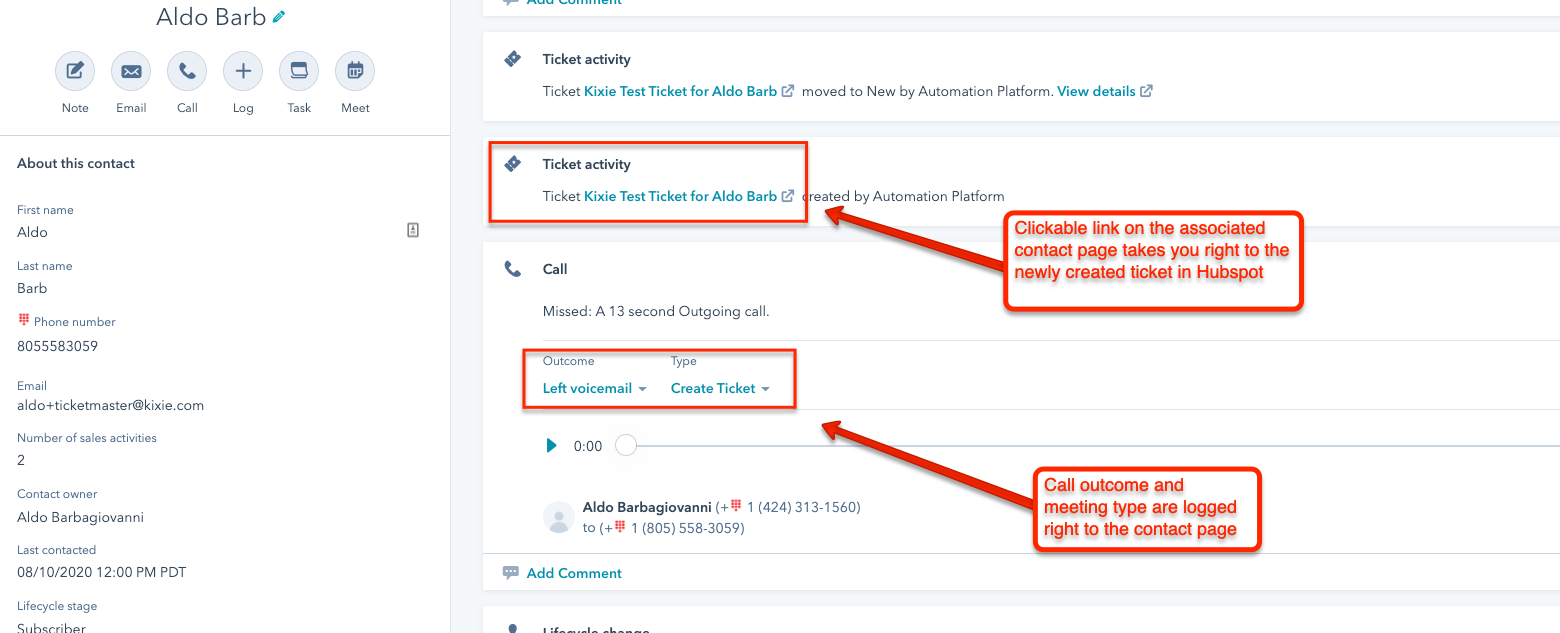 1
1
Was this article helpful?
1 out of 1 found this helpful