Symptoms
The audio devices listed in Kixie PowerCall Dialer settings --> Audio settings --> more are left blank (see below for example). You will likely be unable to make/receive phone calls through Kixie PowerCall.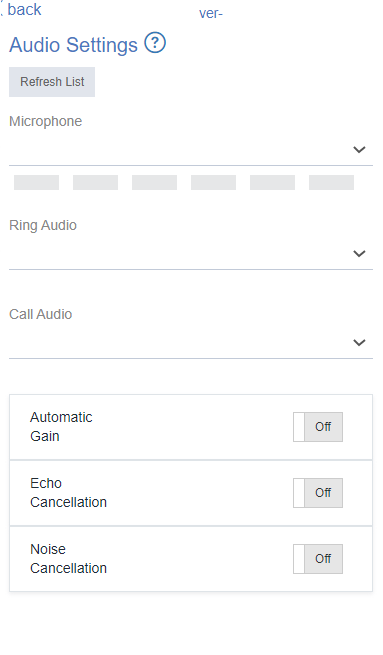 Cause
The most common cause is that your headset is not fully configured or set as your computer's default devices.
Steps to Resolve:
Having no audio devices in Kixie PowerCall typically stems from one of the following:
Logged into the Wrong Kixie Account

Mouseover your profile icon

Check to see you are currently logged into the correct email address

logout/login if not connected to the correct account.

You currently have no active microphone. Steps to configure:

If you are still unable to make/receive calls after completing these steps, please contact support@kixie.com
1
-1
Was this article helpful?
0 out of 1 found this helpful