The Basics
Call Forwarding allows incoming calls to your Kixie direct line to be forwarded to an external number (like your cellphone), either after your Kixie devices ring, or instead of Kixie devices ringing.
HOW DO I ENABLE CALL FORWARDING?
You can enable Find Me / Follow Me on your Kixie account by completing the following:
Log into to your Kixie.com Dashboard

Select My Profile Tab > Select Devices and Routing

Add a new external device which you would like to use for Call Forwarding if you have not already added one

Select "Add External +" button > Complete the necessary fields

Confirm that your External Device is listed under the Call Forwarding

Your External Device (cell phone) will populate in the field beneath "Forward to" automatically
If it does not automatically populate, select it from the dropdown menu beneath "Forward to"

Turn Call Forwarding ON
Save Changes
ANNOUNCE CALL?
When "Announce Call" is toggled ON and you answer a call via Call Forwarding, you will be prompted to "press one to accept this call" from Kixie. This message is an indication to you that you are receiving a call from Kixie, rather than a call from a random number. When toggled ON, the Call Forwarding interaction is as follows:
External Device rings (aka cell phone rings) via Call Forwarding
You answer 
You hear "dial one to accept this call"
You dial 1 on your keypad, which initiates the call

OR you simply hang up the External Device, which sends the caller to voicemail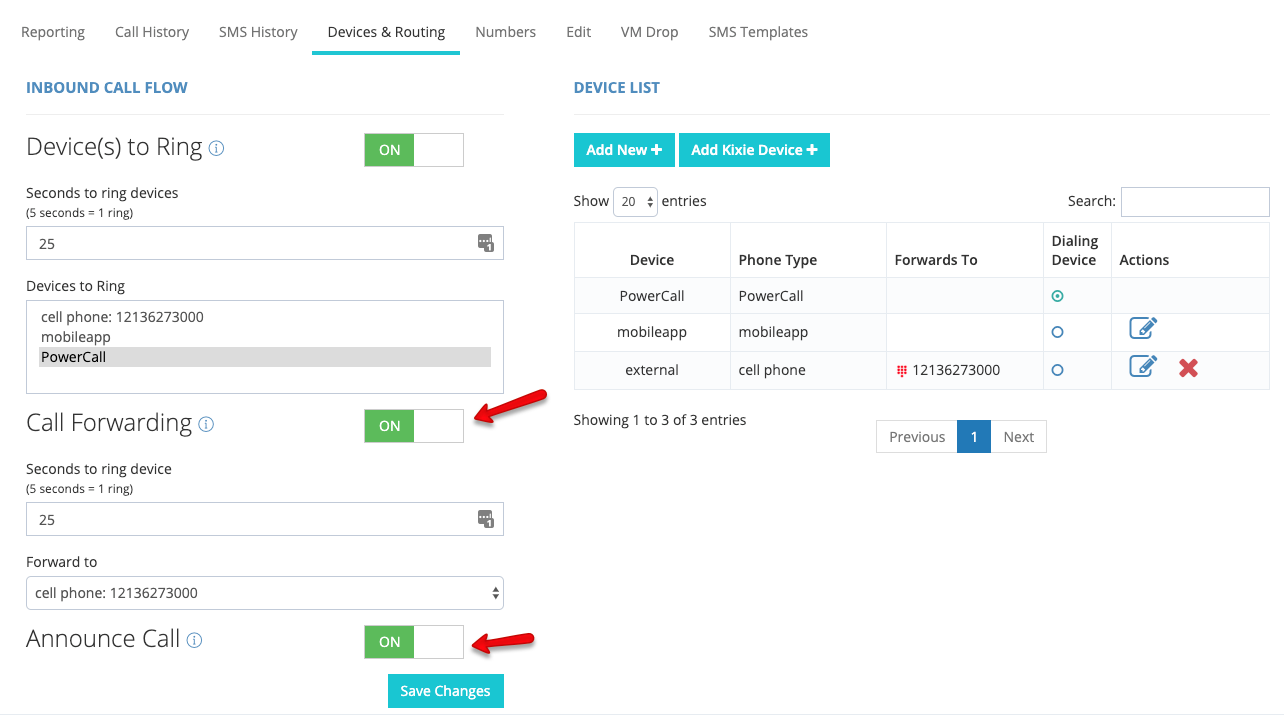 *You'll see the caller ID of the number calling in, whenever you receive a forwarded call.
10
4
Was this article helpful?
7 out of 10 found this helpful