Reminder: Verify that your microphone currently works with Google Chrome by viewing any webpage with audio. Not hearing anything?
"Microphone Access Blocked" on the Kixie dialer means that either:
a) you don't have a microphone plugged in and set as the computer's default input/output device, or
b) you blocked access to your mic when you installed the Kixie chrome extension
1. To rule out not having the mic plugged in, plug in your headset and make sure that it is set as the computer's default input/output, hit "sync microphone" in Kixie PowerCall settings, and make a test call. If it goes through, you're all set.

2. If you still get user denied media access as an error.... please paste this into your browser: chrome://settings/content/microphone

Then click "Microphone" and remove the Kixie PowerCall from the Block list, as shown below: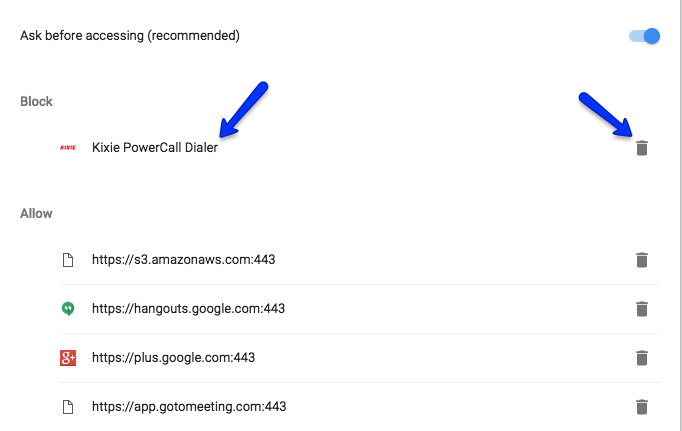 Lastly, make a test call from the dialer and make sure you allow Kixie access to your microphone when prompted, and it should work.
3. If it still doesn't work, you would need to clear your cache as follows:
a) copy and paste this into your Chrome browser: chrome://settings/clearBrowserData
b) Select the 4 boxes as shown by the arrows in "Advanced", as well as the timeframe of the past 7 days. Then select "Clear Data".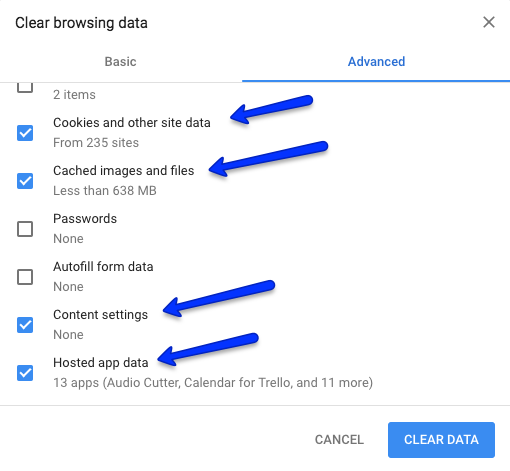 60
-26
Was this article helpful?
17 out of 60 found this helpful